Social networking is everyone's favorite hangout spot. More than half of the world's population uses a variety of platforms to remain informed about current events and communicate with people all around the world. So this list consists of top social media tools every businesses need.
When it comes to growing social media data, it's at an all-time high.
With each scroll, you get to see something new. This keeps us occupied for hours on end with items from all around the world.
It's likely, however, that your social media posting schedule isn't in sync with the active time of your most engaged audience. A social media planner can help with this.
You can synchronise and schedule social media posts to numerous channels at different times with a social media scheduler to obtain the most reach.
Managing several social media accounts for multiple clients is a demanding task that requires a great deal of organisation and effort. Social media experts, on the other hand, can use a variety of free tools to make their duties easier, such as post scheduling systems. When provided for free, these technologies often have limitations, but they greatly ease social media work and save money on extra tools like social network reporting systems.
Top Social Media Tools :
1.Buffer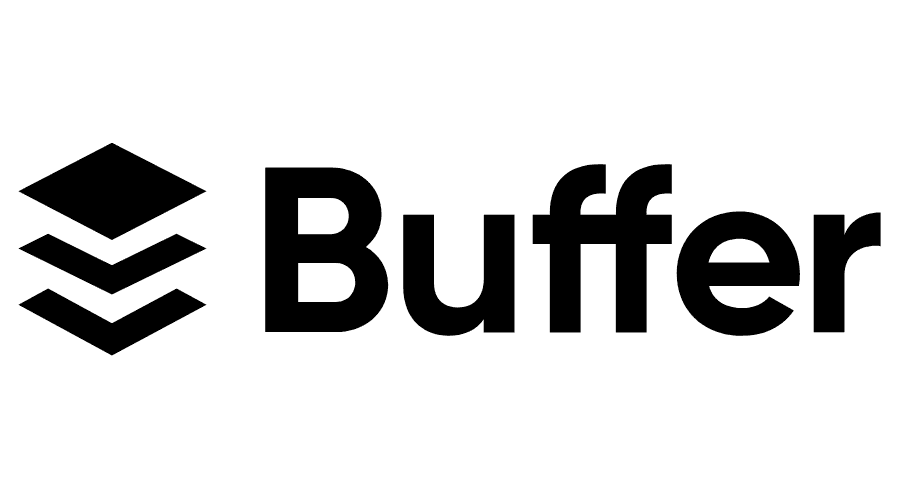 It has been one of the most favourite social media schedulers for a long time. Buffer is trusted by many individuals and small businesses for organic growth of the audience. It is a top social media tools every businesses need. This software application that helps you schedule the content from just one dashboard for social media apps like Facebook, Instagram, Twitter and more.
Features:
Buffer provides you with features like templates and predesigned layouts to carry out the process in a structured way. It provides tools for
Publishing Analytics
Engagement
Start Page
Pricing
iOS App
Android App
Apps & Extras
Remix
Benefits:
Pricing: It provides a variety of plans, monthly and yearly bifurcated under 'Free', 'Essentials', 'Team', and 'Agency'.
It allows you to schedule posts.
This understands the compatibility of the market and the customer's business and helps accordingly.
It helps in creating the synergy and making the content relatable to the viewers.
2. Sprout Social : one of the top social media tools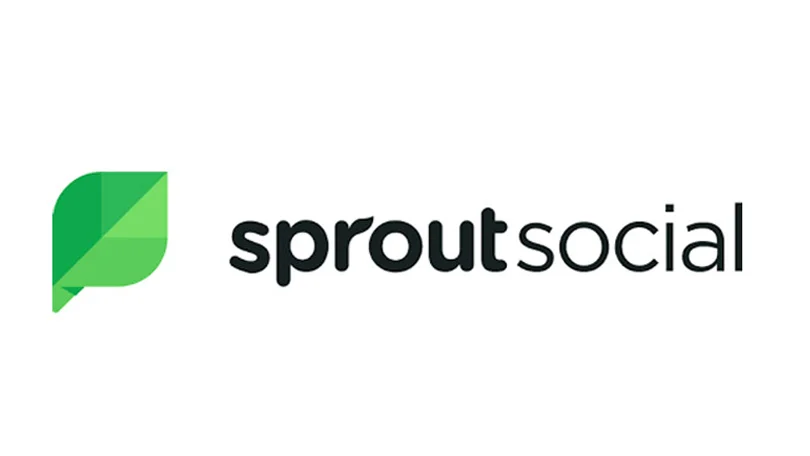 The app is a social media management app that leads in terms of utility, customer satisfaction and support, ROI and user interface and experience. It helps the user to post relatable content to create a connection with the audience by analysing and tracking trends on social media.

Features:
Sprout Social provides its users various platforms to analyse, audience engagement, publishing content, etc.
It provides integration with different social media platforms like Facebook, Twitter, Instagram, LinkedIn and many more.
It provides the user with a well-organized dashboard to manage their tasks.
Benefits:
Helps in resonating with the audience and thereby increasing the audience base.
The application helps you gain authentic feedback from your customers.
Different types of pricing plans to choose as per the convenience and budget.
3. Hootsuite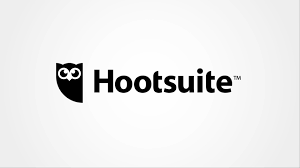 It is one of the biggest social media management tools used in almost every country (200 and counting). Their tools are used to teach social media in marketing classes by various universities. Hootsuite aims in helping organizations prepare for the future by grabbing opportunities in their way.

Features:
It helps in creating and scheduling posts.
Helps in managing all the channels their customer uses.
This guides in planning upcoming campaigns.
It helps in analysing the results to increase the audience base.
Benefits:
Monitor multiple social media apps.
Easy sharing of information.
Team collaboration.
Efficient management of customer service on social media.
4. Agor Pulse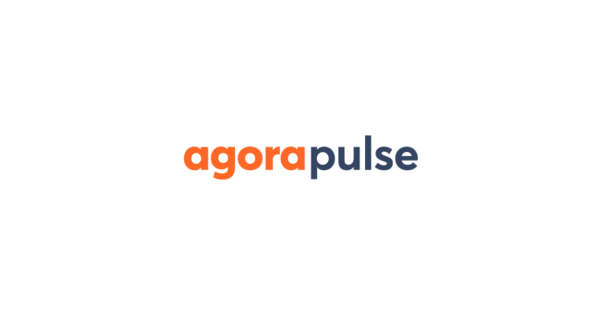 It helps their users in engaging, listening and collaborating on social media and also helps them to weigh the efforts put in social media. It is compatible with major social media platforms like Facebook, Twitter, YouTube, and Instagram.
Features:
Unified Social Inbox: It captures organic/paid post comments, mentions, private messages, and reviews chronologically.
Intuitive Publishing: Helps in planning, collaborating, and scheduling content for all your social channels.
Social Listening: Helps in discovering trends and insights about your brand—and your competitors.
Insightful Analytics: Gets data by analyzing to create beautiful and actionable reports that reveal what's working and what isn't.
Benefits:
Helps in organizing and in return saving time.
It helps in tracking the increase or decrease in the number of audiences.
Helps in increasing the authenticity of the content.
A huge pricing range is available.
5. Sendible.com

one of the best app. It gives services to their users with an aim of increasing the number of their (user's) audiences and help them achieve their social media goals by providing them with their 'all-in-one' platform. They help their users to stand out from the rest of the crowd thereby making them unique on social media.
Features:
They provide a unique dashboard.
Helps their users in planning and strategizing their content.
Gives their users dynamic insights from their social media databases.
Helps in listening activity.
Benefits:
Variety in price.
Helps in scheduling the posts for social media.
Helps in not only building the audience base but also the community.
Easy understanding of the social media trends because of the detailed analysis reports.
6. Socialpilot.com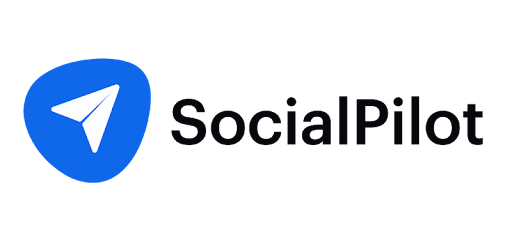 Social pilot is a SaaS product, which is a user-friendly social media marketing tool that helps in automating social media management for professionals, teams, businesses, etc. They guide their consumers starting from publishing the post to analyzing the posts' performance. It is one of the Top Social Media Tools Every Businesses.
Features:
Social Media Scheduler
Social Media Calendar
Bulk Scheduling
Content Curation
Client Management
Team Management
Benefits:
Huge range in terms of price
Automated social media post management
Quick and effective ways to increase the community size
Helps in understanding and predicting trends
7. CoSchedule

CoSchedule.com provides a platform to their users to organise all of their marketing in one place. It helps the user to find the optimal posting periods and reduce the gaps between two consecutive postings.
Features:
Marketing Calendar
Marketing Suite
Headline Studio
Actionable Marketing Institute
Benefits:
It provides a calendar that helps the user see, schedule, and share the marketing.
Agile marketing products to coordinate with team, projects, and process.
Helps the user write better headlines to attract the traffic.
Helps in developing marketing skills.
8. Crowdfire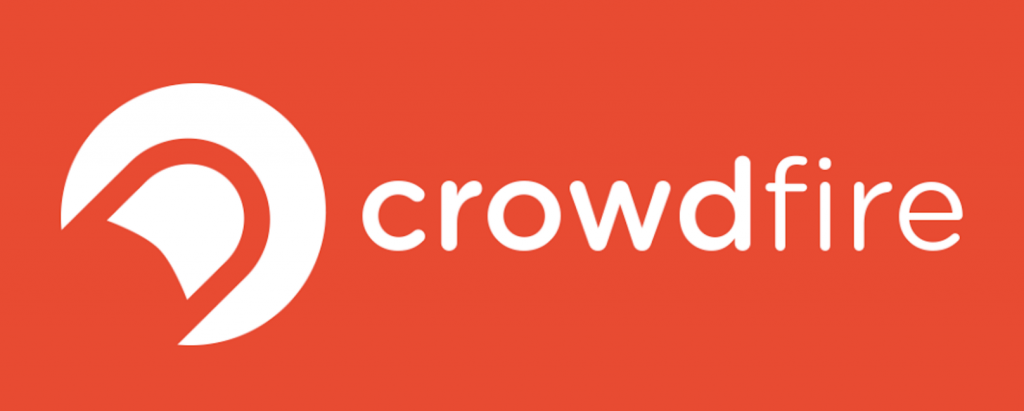 This app is a platform where a user can discover and schedule their content. Users can also manage their social media accounts from one place making the process hassle free.
Basically, they help their users in the end-to-end social media process starting from publishing the content to analyzing it.
Features:
Content Curation
Publishing the content
Analysing the published social media posts
Tracking and monitoring every comment, mention and reply on social media platforms
Benefits:
Helps in keeping track of current trends on social media.
Automated scheduling reduces the time gaps between two consecutive posts.
Provides automated customized posts for all social media platforms used by their user.
Variety of pricing plans available.
9. Tailwind CSS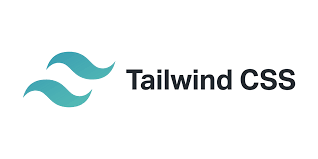 The app helps their user to grow in a smart and fast way by automating the intricating parts of social media marketing. Their team focuses on making social media marketing facile.
Features:
Content Curation
Post Scheduling
Optimizing performance
Benefits:
Overall process time is reduced because of automated scheduling
Redundant gaps between two posts are eliminated
Authentic content leads to increase in performance
Helps in understanding the trends which in return eventually increases the traffic to the user's website or social media handle.
10. SocialBee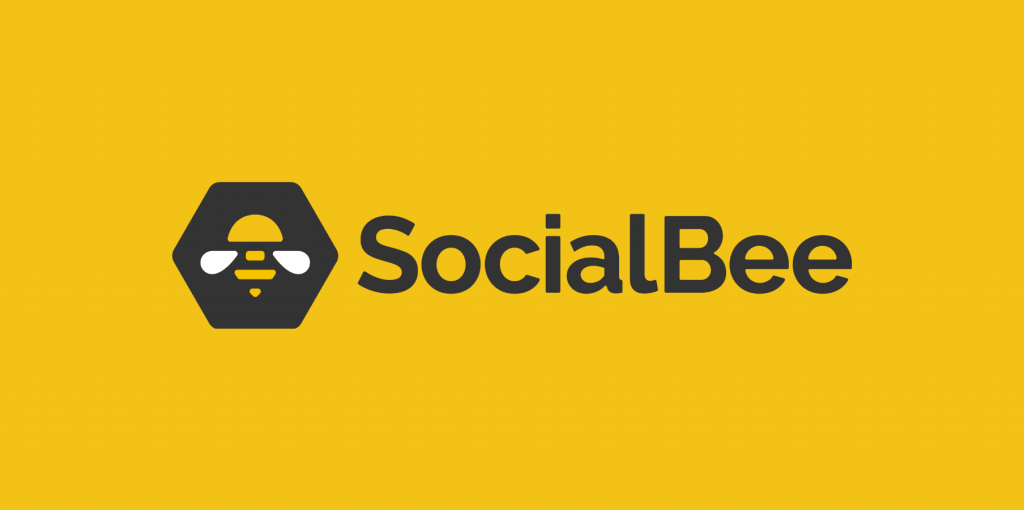 Social Bee is a one stop platform to carry out scheduling and posting content on various social media applications like Facebook, Instagram, Pinterest, Twitter, Tik Tok, etc.
Features:
Content Creation
Guide Creation
Content Marketing
Engaged Growth
Lead Generation
Benefits:
Automated posting helps in maintaining the decided time gap between two posts.
Curated content gives a user their own uniqueness and authenticity.
Analysing social media helps understand the current trends and keep up with them.
Category based scheduling helps audiences relate with the content effectively thereby increasing the traffic.
11. Meet Edgar 

This helps their users to create a library of evergreen posts. When a user runs out of new content, this app pulls out posts from the already created post library and maintains the regular social media presence of their users.
Features:
Library of content to post
Content Crafting
Strategized social media marketing
Monitor engagement with the audience
Benefits:
Their users never miss out on timely posting on social media
Audience is engaged due to timely posting which increases the traffic
Variations in posts are auto generated to keep the feed lively.
The users are always up to date with current trends on social media.
12. Loomly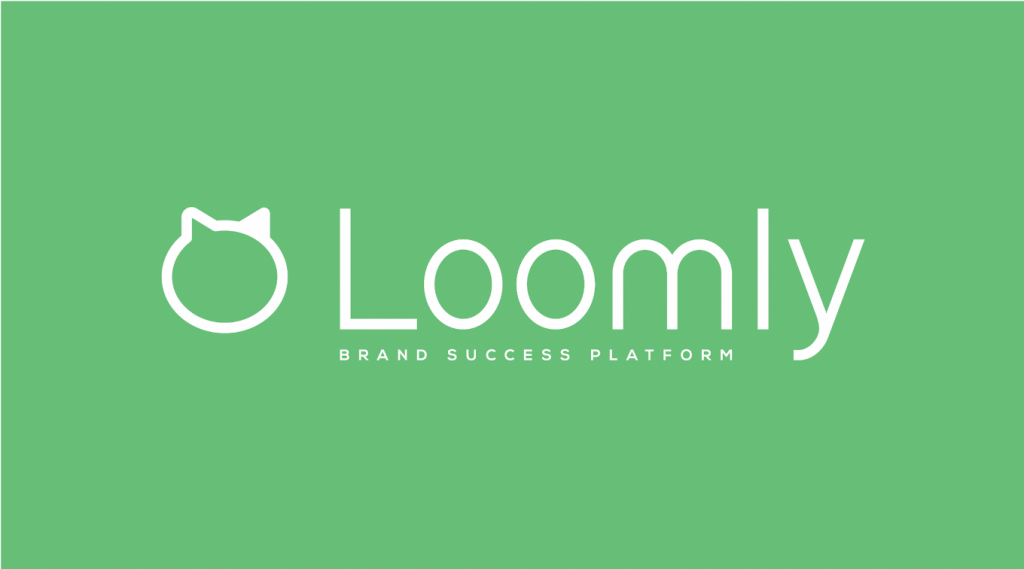 It allows their users to collaborate, publish and measure their social media activities in one platform itself. It is important and one of the top social media tools every businesses need.
Features:
All activities managed in one platform
Authentic and creative content creation
Helps in crafting posts and ads like experts
Seamless scheduling
Benefits:
Increase in interaction with the audience
Community growth
Reduced process time
Effective utilization on the available resources
Posting content in line with the current trends.
13.eClinchere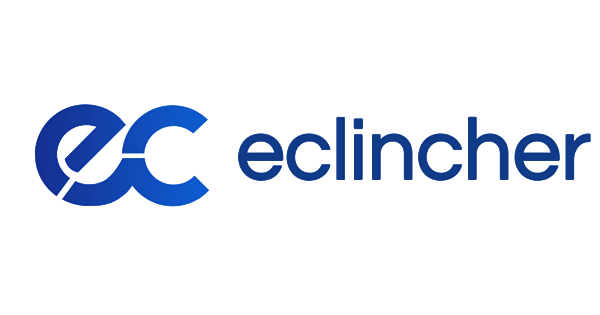 Clincher is a platform built on values and running on passion. It is a platform designed to simplify and save time with respect to strategizing and optimizing social media content. They claim to boost the users' social media ROI and boost their growth parallelly.
Features:
Reputation management and Brand monitoring
Visual Calendars
All-in-one smart inbox
Auto-post smart queues
Analytical dashboard
Benefits:
Their users get instant access to brand mentions across social media platforms
Helps in understanding the audiences' views and accordingly creating content
It helps users in maintaining regular presence on social media platforms
Helps in boosting social media traffic and increase engagement.
14.Post Planner

It helps the users in scheduling the best content in the respective industry on daily basis that too automatically. It is most recommended and top social media tools every businesses need.
Features:
Curates the best content to post
Composes optimised post for every network
Schedules a full calendar of posts
Analyses insights to increase the performance
Benefits:
Gives users top performing content from rich sources
Increased likes and number of audiences
Automated postings help in avoiding missing
Helps in understanding which posts work and curate accordingly
15.MavSocial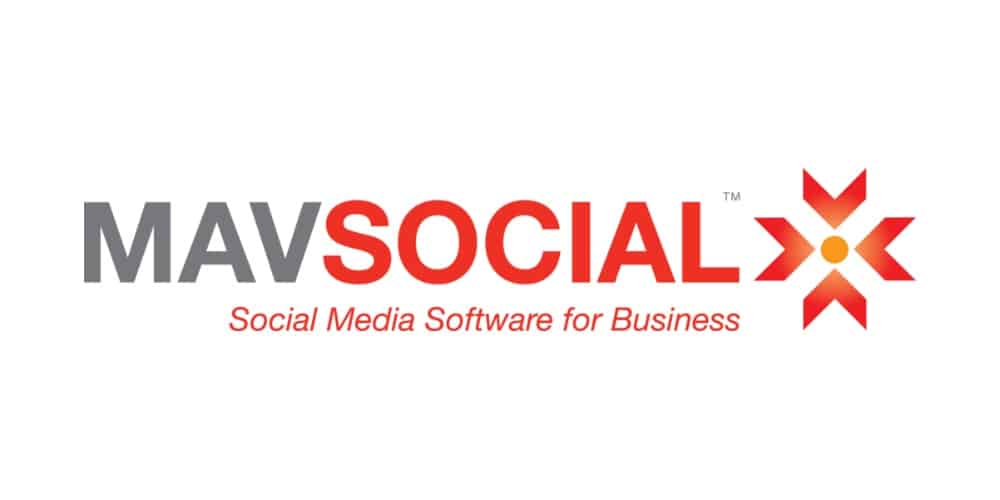 It is a social media management and advertising software for businesses, franchises, and agencies. This is the solution that lets users create, manage, engage and report all the organic and paid activities across all social media platforms.
Features:
Schedule and Automate
Engage
Advertise
Report
Collaborate
Content Curation
Digital Asset Management
Benefits:
Helps in maintaining consistency by automated scheduling
Time saving
Monitor performance on social media
Increases engagement with the targeted audience
16..Everypost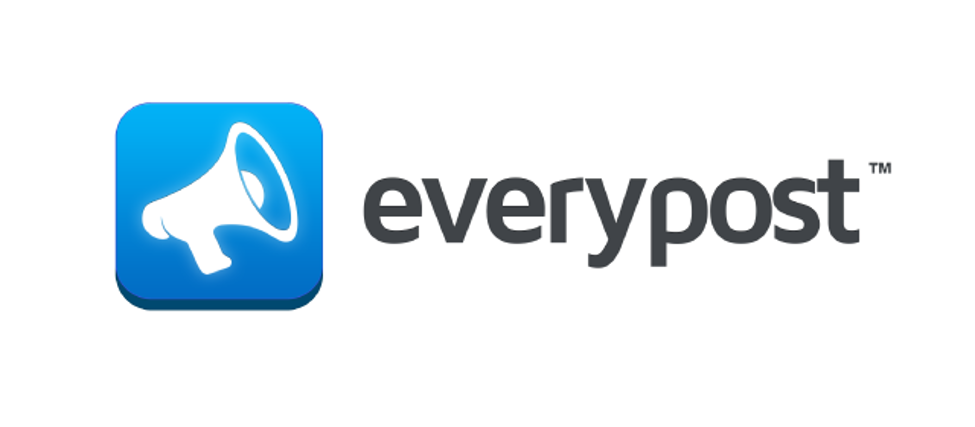 It is a social media tool that lets its users create content from diverse and rich sources and helps in automated scheduling.They aim to help their users reach broader audiences.
Feature:
Content Curation
Post Customization
Collaboration
Scheduling & Publishing
Benefits:
Content curation with respect to current trends
Customized posts help to attract targeted audiences
Smooth collaboration helps in easing out the workflow
Resonating with audience helps in growing the community
17. ContentCal
ContentCal gives their users a platform to create social media content, plan, schedule and publish with Adobe Express since they have joined the Adobe family.
Features:
Extensive library of help docs and guide videos
Engagement rate calculator
Ready to use templates
Content Calendar
Benefits:
Authentic curation of content to stand out of the crowd
Ready to use templates makes creation hassle-free
Saves time by automatic scheduling
Engagement rate helps to understand which posts perform and craft posts accordingly
18.Friends+Me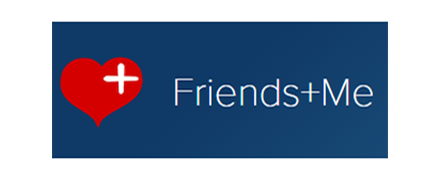 It helps their consumers in posting content at the right time, reaching a broader audience base and eventually increasing engagement with their respective community.
Feature:
Mobile Application
Desktop Application
Bulk Schedule
Link Shortening
Draft Support
Browser Extension
Benefits:
Can work from anywhere with mobile/desktop apps
Schedule bulk of posts effortlessly
A place to save or store content from anywhere across the internet
Craft the posts as per the users need and demand
19.Later

It is a social media marketing solution that integrates with all the major social media websites. Later helps their users with planning, analysing, and publishing their content with just a few clicks to save time and grow their business.
Features:
Benefits:
Helps in creating a customisable link in bio of the user's webpage
Helps in driving traffic from Instagram and Tik Tok to any wherever a user would like
Easy reach to resources to create and customise content.
Helps in analysing the performance of the posted content to craft posts accordingly
20.PromoRepublic

PromoRepublic is an all-in-one local marketing platform that equips users with the information and tools they need to manage social media, maintain brand integrity, and increase their online exposure and reputation. They believe in insight driven marketing to give a rich experience to their users.
Features:
Social Media Marketing
Brand Management
Insights
Reputation Management
Local SEO
Distributed Marketing
Benefits:
Saves time because of automated posting
Helps in organising the content as per the markets and locations
Customer reviews and other activities can be monitored on a single platform
Increased online accessibility across the user's location
21. Social Oomph

It has been on the market since 2008, claims to increase social media productivity by allowing you to schedule messages and postings as well as monitor social media to see what others are saying about your business.
The company's previous name was TweeterLater.com, and it specialized on Twitter solutions. Social Oomph now allows you to schedule and monitor posts on Facebook, Pinterest, LinkedIn, Tumblr, and other social media platforms. Because of the upgrade and increased capability, but the Twitter features stand out because they are the only ones offered for free.
Features:
Plan Tweets
Track Keywords
Save Draught Messages
See Mentions and Retweets
Benefits:
Precise scheduling
Post queues
Blog posts
Self-destructing posts
22. Buzz sumo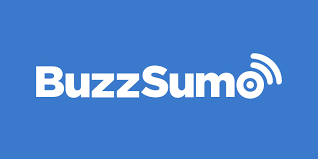 The Buzzsumo platform, which debuted in 2014, is a comprehensive platform with highly tailored strategies. It's impressive that Social Pilot works with nine distinct social media platforms, including Facebook, Twitter, LinkedIn, Google+, Pinterest, Instagram, Vk, Tumblr, and Xing.
Features:
Customize your post.
Get a bird's eye view
Generate and share white-label reports
Bring everything under one roof
Benefits:
Connect up to 3 accounts
Share up to 10 posts per day
Schedule up to 30 posts
Shorten and monitor links
23.Scoupit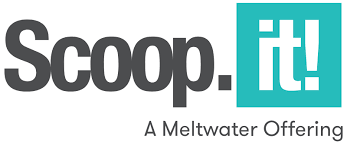 Scoopit is a popular application for scheduling Instagram posts, and it also works with Twitter, Facebook, and Pinterest. The program allows you to review all content and build a posting schedule so you can better assess content distribution and check if your Instagram feed is balanced, for example.
Features:
Schedule Instagram Reels on Later with it
Auto publish TikTok posts, Instagram feed posts, &more
Find and share the right content
Drive traffic. Tracksales.
Benefits:
Add another person to assist with post management
Schedule 30 Instagram
Allow users to keep track of the postings
24. TweetDeck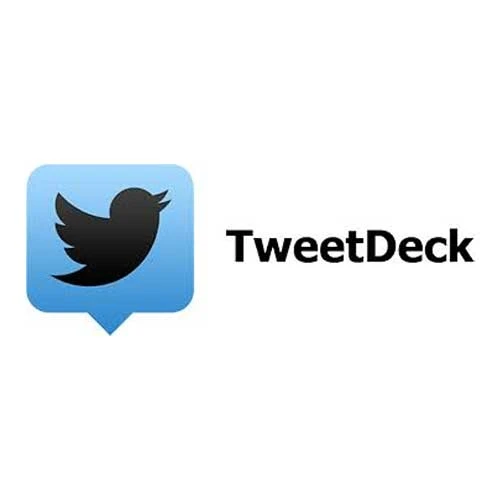 It is a free tweet scheduling programmed for Twitter users with a lot of functionality. In addition to scheduling tweets it is easy for you may access direct messages, mentions, and other important functions.
Features:
The totally free social tool that combines Twitter specialization with powerful reporting to help you optimize your Twitter presence.
TweetDeck was subsequently acquired by Twitter Inc. and provides best in class social media services in its category
Benefits:
Letting you view multiple timelines in one easy interface
Manage multiple Twitter accounts, schedule Tweets for posting in the future
TweetDeck is a social media dashboard application for management of Twitter accounts.
Conclusion Top Social Media Tools :
Social networking is everyone's favorite hangout spot. More than half of the world's population uses a variety of platforms to remain informed about current events and communicate with people all around the world.
When provided for free, these technologies often have limitations, but they greatly ease social media work and save money on extra tools like social network reporting systems.